Finding a good quality reading lamp isn't always an easy task. That's why we created this article on the best table lamps for reading to help you choose wisely.
We'll provide you with a variety of useful tips and guide you through the process of choosing the correct task lighting. So if you are currently on the hunt to buy an exceptional reading lamp then continue on.
When writing, doing crafts, or even performing tasks as simple as reading, we should pay attention to the light, and its quality.
Bad lighting could lead to eye discomfort, eye strain, and even headaches. Having reliable task lighting is important if we want to take care of our sight.
Looney lumens is reader-supported and participates in the Amazon Associates Program. When you buy a product through links on our site, we may earn a small commission, at no extra cost to you.
Our Top Pick: The Best Table Lamp For Reading
Dott Arts Pro 4.0 LED Reading Table Lamp with Touch Control
Dott Arts LED reading table lamp is the most versatile and functional thanks to its sleek and timeless design. It looks equally good in modern and traditional interiors. This iconic designer product is available in four different colors and would look stunning as bedside, office, or living room lighting.
Why we like it: The lamp is packed full of features: It has three lighting modes, adjustable in four brightness levels. It is operated via touch control. A helpful wireless charging will charge your phone, while the USB charging port can top up your e-reader. It has an eye-caring flicker-free LED light, sleep light mode with 45-minute auto shut-off timer, with a memory function.
Comparison Table
Here you will find our top product choices in a comparative view:
How To Choose Exceptional Lighting For Reading
There are a few things to take into account when deciding on top-notch lighting. Here we will provide you with some guidelines.
First of all, let's define the words "reading lights".
There are three main types of lighting:
ambient lighting – which illuminates general areas;
mood lighting – that is used to create atmosphere and special effects;
task lighting.
Reading lights belong to the latter. Task lighting illuminates a particular area and helps the user to perform their task easier and obstacle-free. In this case- reading.
There are a few important parameters to consider when analyzing a good light fixture:
Color of the light;
Light output measured in Lumen (lm)
are two main technical characteristics of any light source.
To start with, let's talk about light color or light temperature. The color of the light is measured in Kelvins (K). Color temperature ranges from 2700K to 6500K.
Color temperature is the ability of the light to appear different in color.
The warm white light has a value of 2700K and it should be used in libraries, home offices, etc. The 3000K light is considered to be a pleasant and inviting warm white light and can be used in homes, bedrooms, etc.
If the bulb is emitting 3500K, then the light is neutral white and is best used in public spaces, such as hotel lobbies, supermarkets, etc.
Cold-white has a value of 4000K and is to be used in laboratories, classrooms, in some retail premises, and so on. A value of 6500K is the color temperature of the daylight.
Lumen is used to describe the light output and is the second-most important characteristic of a luminaire.
Lumen(lm) represents the total amount of visible light or luminous flux.
The higher the lumen package, the brighter your lighting fixture will appear.
Intensity, and the possibility of adjusting it through an integrated dimmer, allows the lamp to be versatile and used in various circumstances. Especially when your lighting is used in a multi-use area, such as the living room, or bedroom.
Choosing the right technology is also something to take into account.
Although the cost of LED lights is higher upfront, these lamps are more energy-efficient in comparison to old-fashion bulbs. Replacing your halogen or incandescent bulbs with LED will, therefore, contribute to a lower electrical bill in the long run.
Best Reading Light For The Living Room
The living room is one of the main places for gathering in one's home. They should be cozy, warm, and inviting, and that is why lighting plays an important role in this space. Occasionally this room has multiple functions, they are often used for crafting, socializing, watching TV, or simply reading. Color temperature from 2700K to 3000K is advisable for these spaces, while lamps should have a minimum of 300lm output. Whenever it is available, pay attention to the color rendering index (CRI). Good values range from 80 to 95 CRI.
Best Reading Light For The Bedroom
Bedrooms are one of the most private places in our homes. The best way to be successful here is through light layering. This can be achieved by introducing ambient, accent, and task – or better said, reading – lighting. There are a few recommendations to follow when it comes to choosing the correct bedside lamp. Once again, warm white light in the range of 2700K to 3000K is advisable for these areas. We should be cautious about glaring in applications such as bedrooms. Lampshades and their correct positioning are extremely important for avoiding glare. A minimum output of 300lm is required for obstacle-free reading.
Best Reading Light For Home Offices
The European Standard DIN EN 12464-1 suggests having at least 500lx in the work area in your office, 300lx in the surrounding area, and at least 100lx in the background. These recommended values are mainly used for large workspaces in the corporate world, but could also be applied to your own home study area. To obtain 300lx, your desk lamp needs to have an output of at least 600lm. To achieve 500lx on your work surface, your task lighting ought to emit around 1000lm. Office lighting should primarily be functional, however, it doesn't mean your desk light needs to be dull.
Best Light For Reading Nooks
Combined with the background, natural daylight, and ambient lighting, reading lighting should contribute to the feeling of coziness, and comfort, and should be inviting. There are many ways to introduce versatile lighting fixtures, such as the floor, table, wall lamps, and pendants, and obtain good-quality task lights. Your eyes will be grateful. Color temperature from 2700K to 3000K is recommended for reading nook areas. A good color rendering index will have a value from 80 to 95.
How To Match The Style Of The Lamp With Your Interior
Style is another important parameter to acknowledge. You can follow the link provided for more info about different table lamp styles.
Luckily enough, here you can't go wrong. Try to match the style and design of your reading lamp to the existing room décor- or don't. It is completely up to you, your tastes, and your preferences.
Whichever style you go after, make sure that your lamp should always be flicker-free. Your eyes will be more than grateful.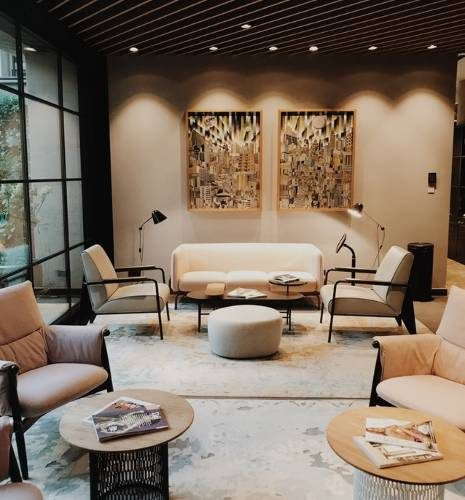 Your choice may affect the purpose of the space in which the reading lamp will be used.
Some spaces such as home offices and bedrooms are more about functionality and receiving the right amount of task lighting.
Some others, like saloons or living rooms, are open to visitors, and therefore reading lamps need to be not just functional, but also decorative at the same time.
Desk lamps are used as task lighting in home offices and small family libraries. They are usually bendable and adjustable, and one can easily modify the light source directing it onto the task area. Getting the right angle of light is crucial.
On the other hand, table and even floor lamps are the types of lighting fixtures that are commonly used in living rooms. This category of lamps normally comes with a shade. There are a variety of shades, sizes, and forms, or even materials, just pick one that seems the most appealing to you.
One of the possible cons of this classification of lighting fixture is the presence of glaring – a reflection of a strong and blinding light beam, which can lead to eye discomfort.
To omit it, position your reading lamp so that the bottom line of the lampshade is in line with your eyes. Finding the perfect spot for the light source will help against unwanted shadows.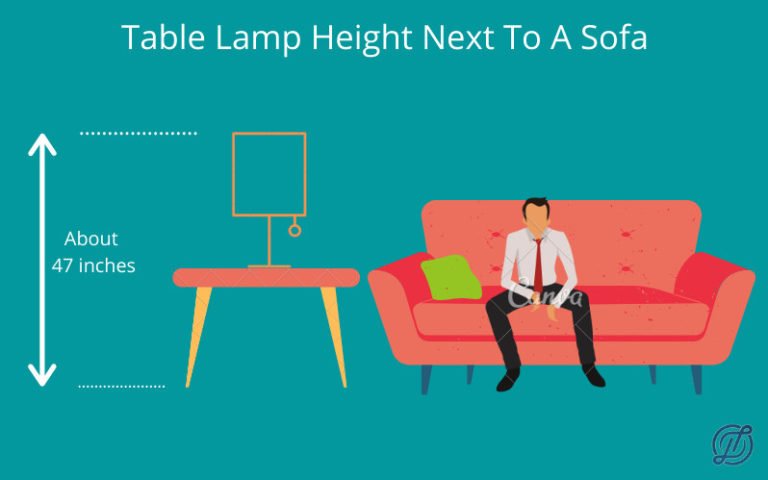 When it comes to deciding on the right kind of lamp for your reading nooks, easily transportable floor and table lights are one of the best available options. Although the main protagonists in these spaces are mainly cozy sofas, armchairs, or ottomans, deciding on an elegant and good-quality reading lamp is equally important.
Now we will present you with our favorite reading lamps for different home applications:
The Best Lamp for Reading in Bedroom
BesLowe Bedside Reading Lamp
The BesLowe dimmable touch control reading table lamp is a modern design lighting fixture and a good bedside reading lamp with an integrated LED module.
Included 7W LED Edison bulb, equivalent to 60W has a life span of 25,000 hours working hours, which makes this table light more than practical (meaning 22 years of service life for three hours of usage per day). This lamp looks chic and is available in a black finish.
The switch is integrated into the base of the lamp, and dimming options are available.
Pros
Modern design
25,000 hours life span
Free LED Edison Bulb Included
3 Way Dimmable
Touch Control
2 USB Ports & AC Outlet
330° Adjustable Head
Cons
It has a standard polarized plug. No other plug alternative was offered.
The Best Lamp For Reading In The Living Room
Tobusa T0345-GD dimmable reading table lamp with USB Port, Adjustable Touch Control, 3 Color Modes
The Tobusa T0345-GD LED dimmable reading table lamp is inspired by mid-century modern aesthetics.
This classic yet unusually designed light will blend well in any interior space. Its simplistic silhouette will fit equally well with traditionally or modernly designed living rooms or saloons. The curved and opaque glass shade will enhance any inner space, while the body is slim and made of metal.
The Tobusa T0345-GD dimmable reading table lamp is available in a brushed brass finish.
By having an integrated LED model, this lamp comes with a color temperature of 3000K-5000k in triple color modes: Low warm white-3000K/Medium natural white-4000K/High daylight white-5000K.
Light can be dimmed with a four-level touch dimmer. The switch is integrated into the base.
Pros
Single Button Touch Control
3 Color Modes-Low/Medium/High
10%-100% Dimming-Energy Saving
Flexible Swing Arm & Adjustable Head
USB Charging Port
Fold-able Design-Save your space
Sturdy, made of metal
Cons
Not waterproof, indoor use only
The Best Lamp For Reading in Home Office
KRX Led Reading Light for Home Office, Unique Portable & Folding Design
The KRX Foldable Led Desk Lamp is one of the best rechargeable desk lamps currently available on the market.
This portable folding design possesses all the necessary qualities users could demand and at an inexpensive price as well.
Sleek and elegant in style, it comes with a touchpad integrated dimmer that will increase or decrease the light intensity by 10-100%. The lifespan is estimated to be 80,000 working hours. This product is long-lasting and made of metal.
This rechargeable battery-operated lamp, once fully charged in 2 to 3 hours, can be used cordless for 8 to 10 hours at lower brightness or 4 to 6 hours at full brightness. Its portability makes it also great for traveling.
The lamp is adjustable and comes with a 630lm package. The color temperature is 5500K-6600K, which creates a bright and pleasant working atmosphere close to 98% sunlight. It has a high color rendering index (CRI) of 98.
Pros
Contemporary design
Sturdy, made of aluminum
Flexible and adjustable
Price
Cons
Sturdy aluminum construction is a touch heavier than if it were made of plastic if you choose to travel with the light.
The Best Lamp For Reading Nooks
KIAMPON Elizabeth LED reading table lamp with glass shade
The KIAMPON LED Elizabeth Reading Lamp is the stylish light perfect to add some charm to your reading "den".
Despite its budget-friendly price, this lamp comes with an admirable set of features. First of all, it is made of heavy-duty metal, which makes it sturdy and long-lasting. The shade is real glass. The brass gold finish completes the feel of style and sturdiness.
The lamp's simple yet effective minimalist and sleek modern aesthetics will fit in with almost any contemporary interior décor.
Included filament bulb has a color temperature of 2700K, which is a comfy warm yellow light, with 800-lumen brightness. The light is continuously dimmable from 0 to 100% via a rotary switch on the lamp base.
Pros
Modern minimalist design
Sturdy, made of metal
Flexible lamp head
Dimmable Bulb Included
Two USB Charging Ports
Stepless Dimmable with Rotary Dimmer Switch
More Interesting Reading Table Lamps:
If you are still reading and have not bought the perfect reading lamp for yourself yet, we have a suggestion for four more good-looking lamps that can be used as both decorative and functional reading lamps:
1. O'Bright LED Reading Table Lamp, Full Range Dimming, 12W LED, 360 Degree Swing Arms
The O'Bright LED table lamp is a reading lamp with a stunning design. It is simple and sleek, yet very contemporary and effective.
4. Banker's Lamp
The Newrays bankers lamp is a great task lamp for traditional interiors and room décor.
2. Brightech Owen Table & Lamp Combo
LA-based Brightech took the reading lamp concept to the next level by building a reading lamp into a side table and creating this elegant masterpiece.
3. Nasharia Wooden Book Light – Unique Design
OK, this one is not bright enough to be a reading light as such. However, we felt this would make a unique and stylish decoration and be a perfect mood light for your reading nook.
External Sources:
Author: Jovana Milošević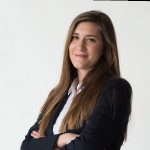 Graduated architect and interior designer. She is currently working as a light designer. She is interested in photography, new technologies, and travel. She brings positive energy to add new and fresh ideas to solve problems. Jovana occasionally writes texts about architecture and interior design. LinkendIn profile.